As an Amazon Associate I earn from qualifying purchases.
Don't you just adore pancakes? We do, so we conjured up 20 Amazing Vegan Pancake Recipes to Dive Into just for you!   The aroma of freshly made, comforting fluffy pancakes drenched in maple syrup is seriously heaven!  Pancakes can be served for breakfast, brunch, dinner and late night, if you ask us!
The kids are gonna love every one of these yummy versions of vegan pancakes!  Healthy, natural ingredients made dairy-free and egg-free!  Make a double batch and with the leftovers, freeze the extras to quickly microwave throughout the week.  It will be a huge cost-saver and you control the ingredients.  Blueberries, buckwheat, chocolate chips, cinnamon, bananas, oats…you can go for the moon, the options are endless!
Let's Dive in!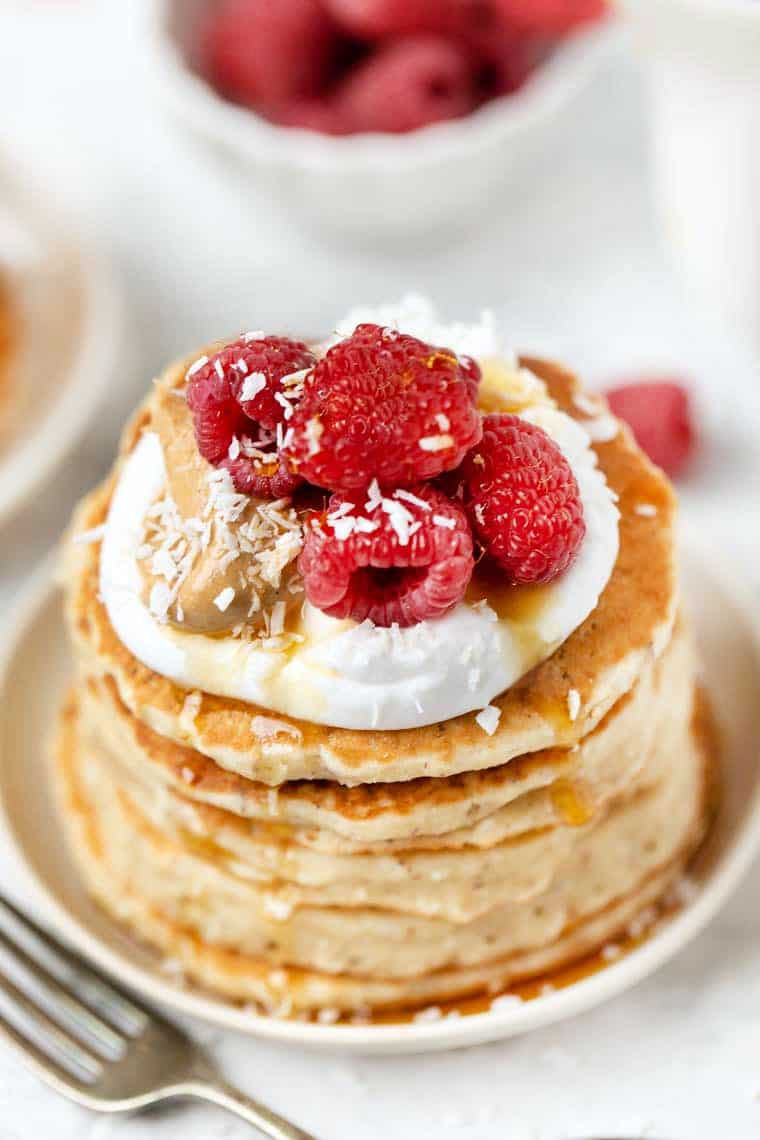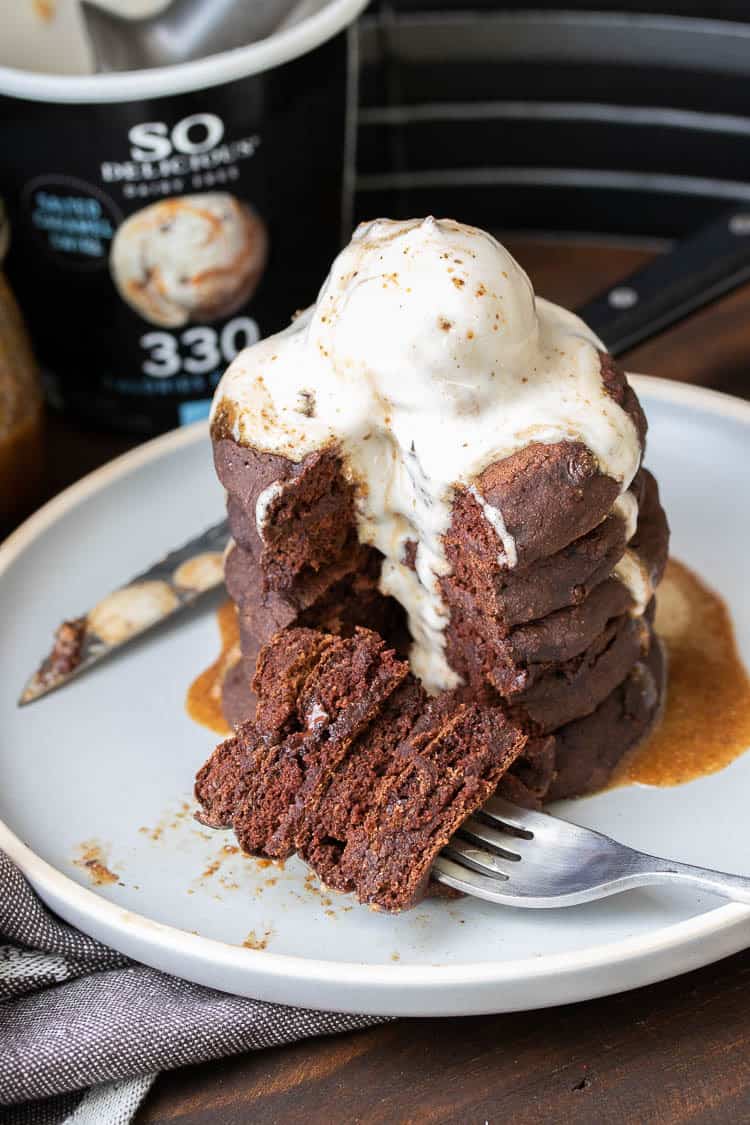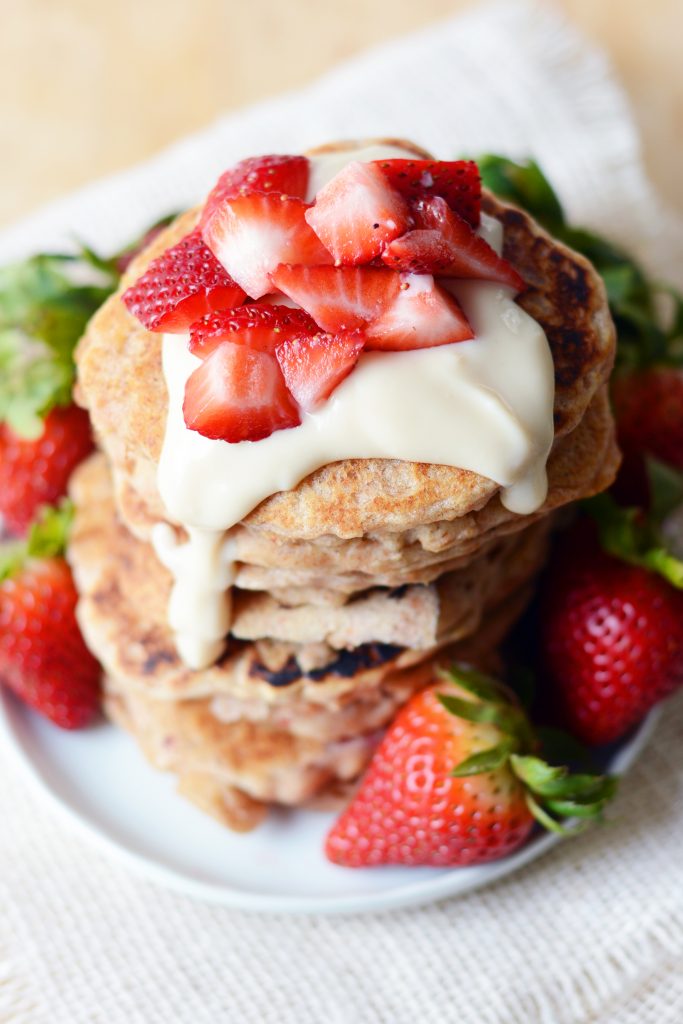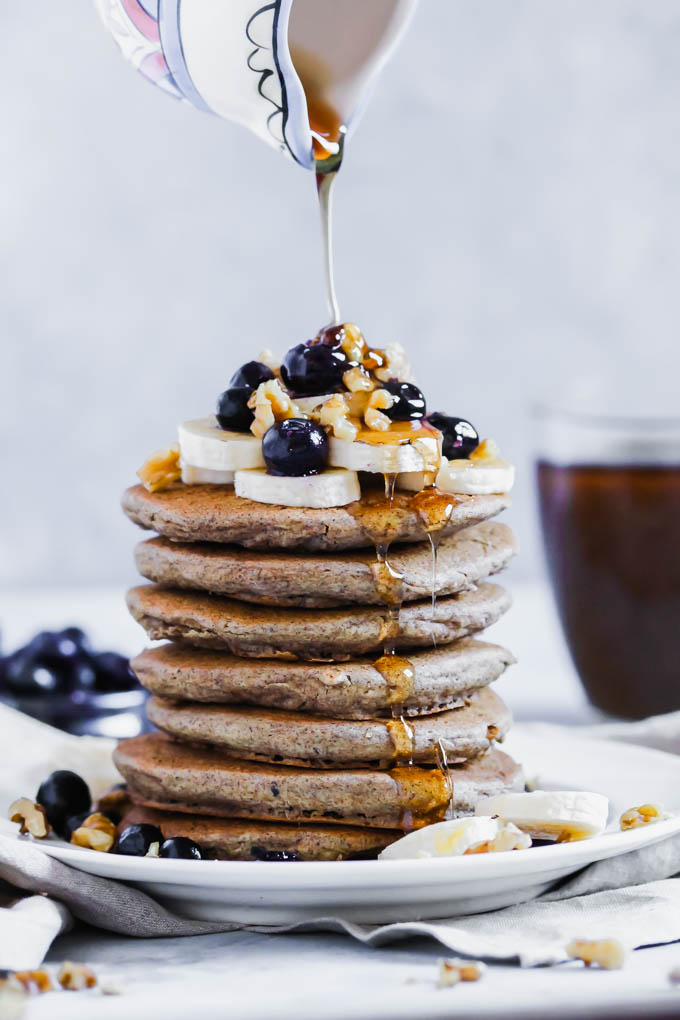 For freezing: To prevent the pancakes from sticking together, it is important to freeze them individually. Place the pancakes on a baking sheet in a single layer and place them into the freezer for 30 minutes. Once the pancakes have become slightly frozen, it is safe to place them together in a large resealable plastic bag.  Pancakes will keep in a freezer for up to 3 months!
Amazon and the Amazon logo are trademarks of Amazon.com, Inc, or its affiliates.