As an Amazon Associate I earn from qualifying purchases.
Here's 20 Recipes for Awesome Vegan Sandwiches! Eating vegan and healthy doesn't mean boring and flavorless food. Whether you're a die-hard vegan or just interested in exploring new options, these 20 recipes for vegan sandwiches are sure to make your mouth water and inspire your culinary creativity.
Each recipe offers delicious, nutritious, and flavorful vegan sandwich ideas that are a great meal for lunch, dinner, or a snack.
These 'chikun' patties are so amazing.  Vegans and non-vegans alike love this recipe.  I've made this Tender Vegan Lemon Chicken sandwich recipe several times now, and it always turns out so awesome!  One of our favorite healthy vegan sandwiches!
---
Masala Sandwich is a yummy street snack of crispy toasted sandwiches spiced with coriander chutney, stuffed with a delicious savory mashed potato stuffing and topped with a few crunchy veggies and then grilled or toasted.
---
You'll never believe that this Vegan Eggplant Reuben Sandwich is made from Eggplant! It has all the flavors of the classic stack, but this one is Oil-Free, Gluten-Free, and Vegan.
---
This Vegan Chickpea Tuna Salad is just like your favorite tuna sandwich, but made with chickpeas! It's creamy, tangy, and perfect for easy weekday lunches.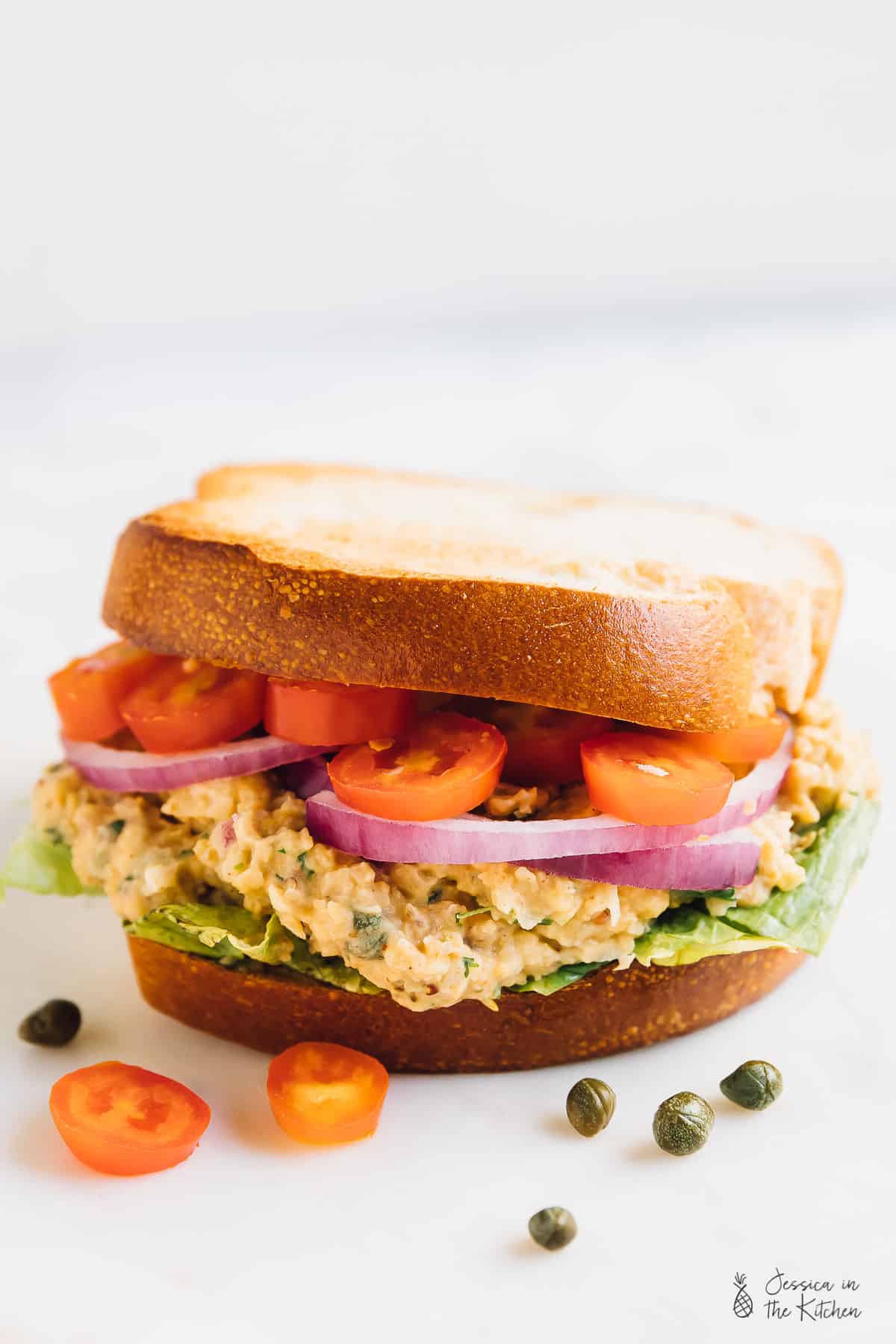 ---
Before we started eating plant-based, chicken parm sandwiches were towards the top of our most-wanted meals. This is our healthier vegan version and we love it!
---
This Roasted Red Pepper Sandwich is built with three layers of deliciousness…creamy vegan mozzarella, cheesy pesto & smoky-sweet peppers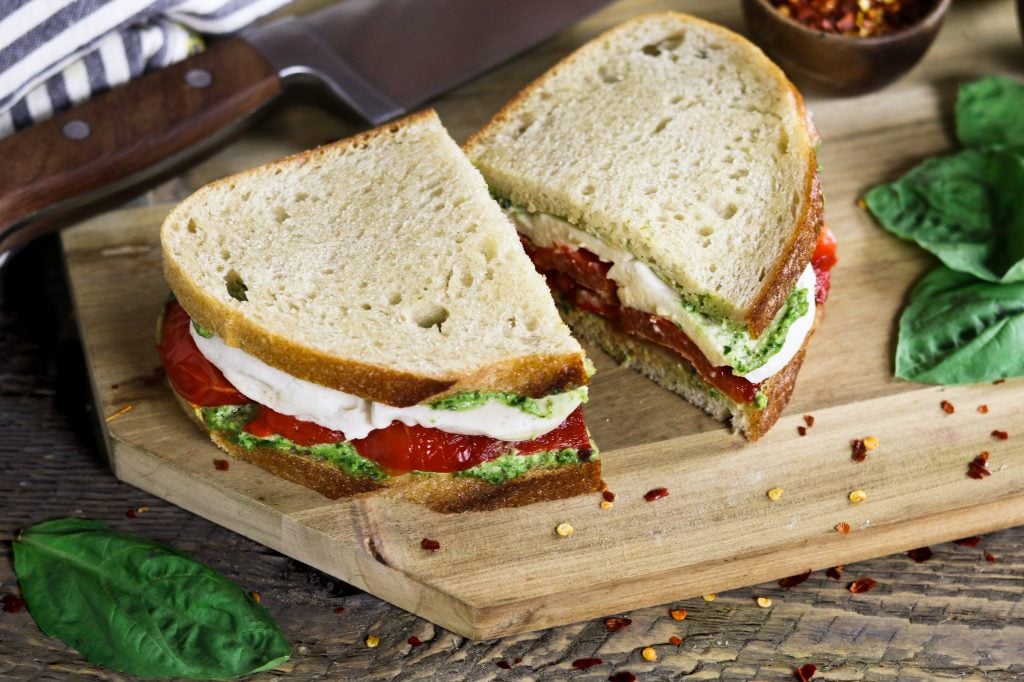 ---
Delicious plant-based Vegan Sweet Potato Chickpea Burgers with smoky barbecue sauce! Made with wholesome ingredients, are oil-free, gluten-free and loaded with flavor!
---
This sandwich is packed with steak slices, sauté with onions, red bell pepper, and garlic, all topped with melty nacho cheese, and did I mention it's vegan!? Love this idea for healthy vegan sandwiches to choose from!
---
Tofu chickpea salad is a versatile recipe that we like to make when we need something quick, without spending too much energy. It's super easy to put together, and is fully ready within 10 minutes. It tastes great on sandwiches, wraps, or just as a dip with crackers or pita bread.
---
These scrumptious vegan "fish" sandwiches are made with marinated, battered and fried tofu fillets and served with creamy homemade tartar sauce. Super indulgent and oh so delicious!
---
This Vegan BLT Sandwich with Coconut Bacon and Peaches is the perfect combination for a mouth-watering flavor-packed meal! Easy to make, takes only 15 minutes, and is the perfect vegan sandwich to take on the go!
Vegan Panini by Daily Vegan Meal (that's us!)
Panini with grilled mushrooms and onions, vegan cheese, spinach, avocado, and tomato. This is such a favorite when it comes to healthy vegan sandwiches!
---
These vegan chickpea burgers feature the classic flavors of ranch seasoning and are perfect for an easy weeknight meal the whole family can enjoy! Ready in just 20 minutes, gluten-free and easily customizable with your favorite toppings.
---
This falafel sandwich is quick and easy making it a great family meal for busy nights. Filled with protein, easy to prep when it comes to vegan sandwich ideas and customizable!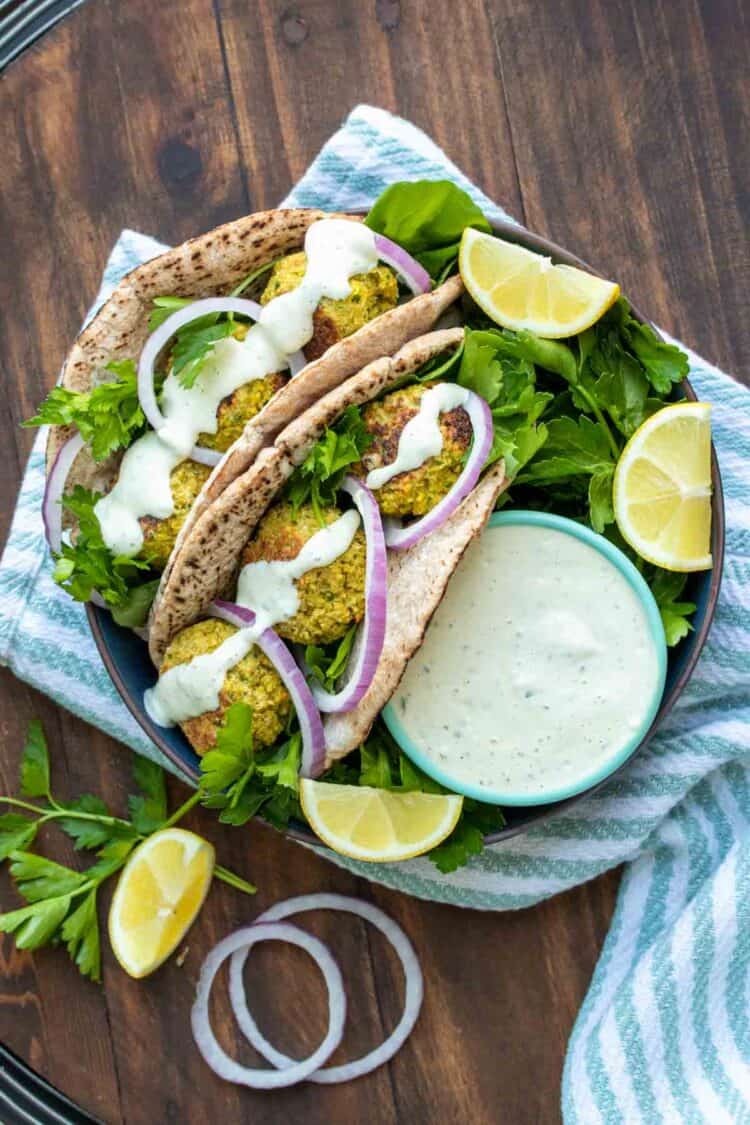 ---
If you have tofu, vegan mayo, turmeric, and 5 to 10 minutes you will want to try this quick and easy tofu egg salad recipe. Add any other spices, tomato, celery, and load it on a bun or toast. You may be surprised how much this tastes like classic egg salad!
---
This vegan lox sandwich is made with roasted and marinated carrots, vegan cream cheese, capers, and fresh dill for a delicious breakfast sandwich. One of the cream cheesiest of vegan sandwich ideas!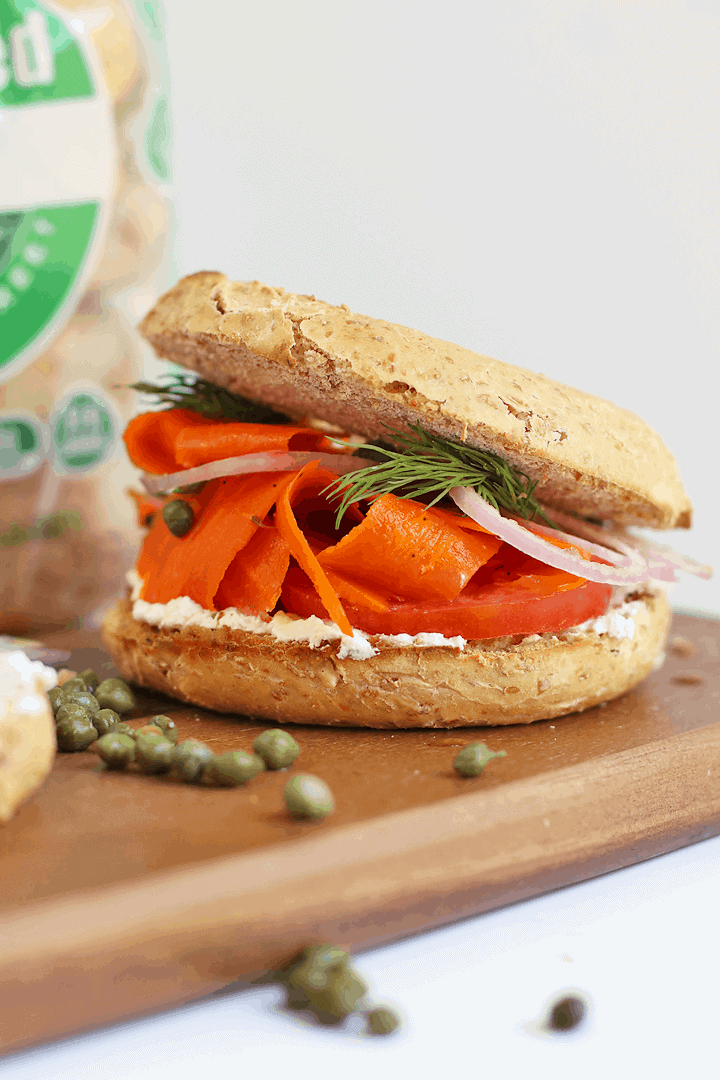 ---
This is not just another vegan burger recipe – or beet burger recipe. This is a Beyond Beet Burger!  Such a great vegan sandwich idea!
---
Philly cheesesteaks get a healthy makeover in this easy recipe! Vegan Portobello Cheesesteak Sandwiches are the ultimate veggie-packed comfort food meal. With the combination of meaty mushrooms and creamy dairy-free cashew cheese, these tasty sandwiches are a lunchtime favorite in my house! They're great for a light dinner, too.
---
These sandwiches are the epitome of summertime greatness: Flavor packed pesto, a heavenly balsamic tomato jam and our favorite fresh vegan mozzarella all wrapped in toasted garlic bread!
---
A vegan replacement to the popular Maine Lobster Roll. Simple and refreshing! Great vegan sandwich ideas!
These healthy vegan sandwich ideas are an excellent way to have a delicious, nutritious meal that appeals to everyone – meat-eaters, vegans, and everyone in between.
With these twenty awesome vegan sandwich recipes, you can enjoy a creative and tasty lunch (or dinner) filled with plant-based goodness and there's something here for everyone.
Whether you're looking for an easy snack or a hearty meal, you're sure to find a vegan sandwich idea for every occasion. So, explore the possibilities and let your imagination guide you to the perfect vegan sandwich. Bon appétit!
More Delish Vegan Roundups & Sides!



Amazon and the Amazon logo are trademarks of Amazon.com, Inc, or its affiliates.