As an Amazon Associate I earn from qualifying purchases.
15 DIY Mouthwatering Recipes for Your Vegan Summer BBQ!!   This is the best time of the year to take advantage of fresh, delicious veggies and fruits from the garden or your local market.  These DIY classic potluck appetizers, side & main dishes, beverages and desserts are our favorites for your summer cookout or backyard BBQ.  Everyone will want to dive into and we're ready to get this summer bbq bash going, NOW!  🙂
Perfect for Father's Day, Memorial, 4th of July, Labor Day weekend and all summer long with your family and friends at the pool, beach, camping or your own 'no place like home' backyard!   Let's dive!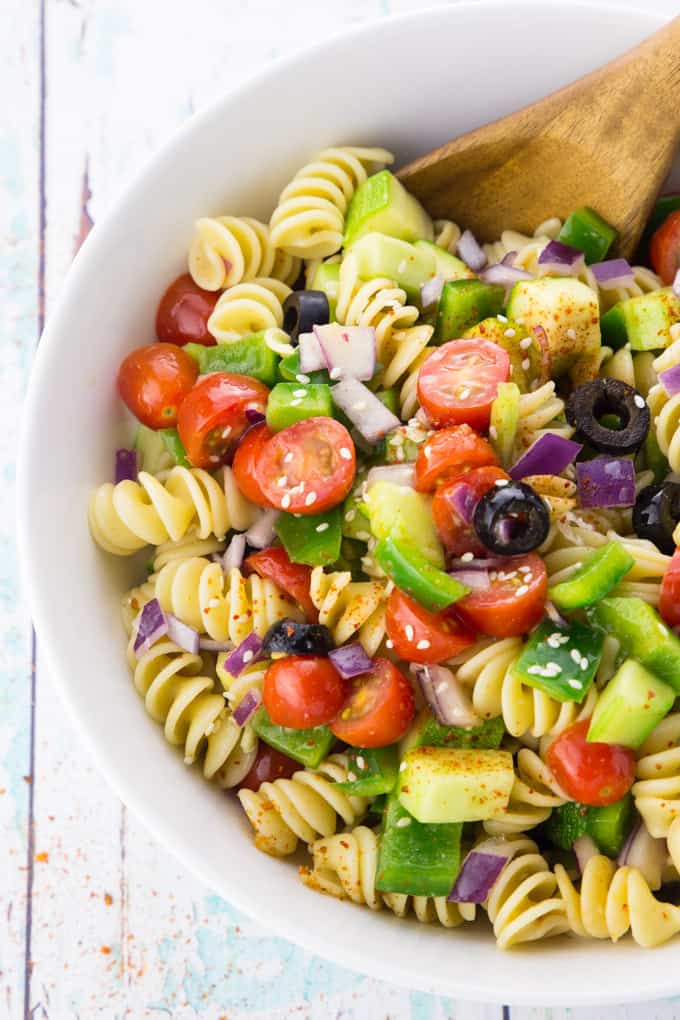 Menu
Appetizers
Easy Vegan Antipasto Skewers (7-Ingredients) @ Sweet Simple Vegan
Zesty Brown Rice Black Bean Vegan Sliders with Basil Aioli @ This Savory Vegan
Salads & Sides
Plant-Based Old-Fashioned Potato Salad @ Skinny  Ms
Crunchy Broccoli Salad @ From My Bowl
Black Bean and Corn Salad @ Two Spoons
California Pasta Salad @ Vegan Heaven
Vegan Baked Beans @ Veggies Save The Day
Main Dishes
Bbq Vegan Ribs with Smokey Bbq Sauce @ SunnySideHanne
The Best Vegan Seitan Burger Ever @ It Doesn't Taste Like Chicken
Vegan Carrot Hot Dogs @ Where You Get Your Protein
Beverages
Perfect Homemade Fresh Squeezed Lemonade Recipe @ My Frugal Adventures
Boozy Strawberry Watermelon Slushies @ Cravings of a Lunatic
Desserts
Fabulous Fruit Cookie Pizza @ Daily Vegan Meal 
Best Chocolate Chip Peanut Butter Bars @ Daily vegan Meal
Ultimate Vegan Chocolate Cupcakes @ The Baking ChocolaTess

Don't forget to follow us on Pinterest and check out other Round Up Recipes!   🙂
Amazon and the Amazon logo are trademarks of Amazon.com, Inc, or its affiliates.